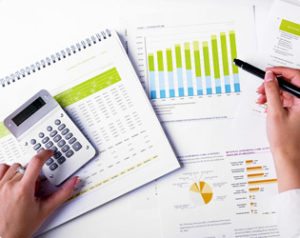 When you come in for your annual review meeting, we tell you that you have 80% equity and – in some cases – you get concerned. Is that too much to be investing in the stock market, you ask? Shouldn't you have more of safer fixed income especially as you get closer to retirement? These are valid questions.
The old investing rule of thumb was to have an equal amount of fixed income to your age.  So if you are 50, you should have an equal proportion of fixed income and equity.  This is now thought to be too conservative because of three main reasons:
We live longer, and we therefore have a longer time horizon and need more money to fund a longer retirement. Many now live now live beyond the 80-85 year life expectancy.
Fixed-income yields have plunged in past years, and are likely to stay very low in this low interest rate environment. If inflation is higher than the saving rate you get, you are actually "losing" money with a safer investment.
Dividends keep up with inflation, which is very important over the long-term, and also because many pension plans no longer guarantee inflation adjustments.
While stocks are more volatile in the short-term, they tend to rise over the long-term. The longer the holding period, the higher the probability that you will come out ahead. Morningstar data service, shows that the S&P500, for example, has produced positive returns in about 95% of rolling monthly 10-year holding periods from 1926 to 2015. For 15-year periods, the return was positive 99.8% of the time. That is why we always buy quality, diversify, and hold regardless of market sentiments.
So, how much equity and fixed income should you hold in your own portfolio?  It highly depends on your personal risk tolerance, as rated when you first became a client; also, it depends on whether you are retired & need income from your portfolio, or are still in the accumulation phase.
Other factors include how much other liquid savings you have on hand in case of an emergency, and if you also are part of a pension plan. Typically, we like our retired clients to have a minimum of 30% fixed income, and our younger clients only 20%. Therefore, 70% to 80% equity is normally what we recommend.
These are general guidelines. We look forward to discussing your personal asset allocation at your next annual review meeting.