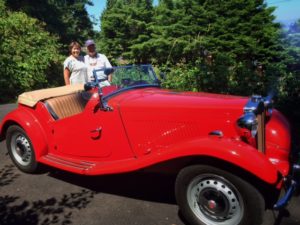 After decades of working every single day, the long-awaited arrival of retirement can understandably mean a chance to relax and enjoy the finer things in life.
It's time to take that cruise you had promised yourself, enjoy more regular trips to the theatre, perhaps even buy a new classic car!
This is what clients of ours did recently and I could not be happier for them. These long-term clients have planned properly, saved enough for a very comfortable retirement and followed our advice along the way.
Too many pensioners spend far too much money during the early few years of retirement and end up facing a 'life of frugality' in their later years.
Buying a classic car or taking that month long cruise is not for everyone but when you have planned properly, started the process early and saved diligently, it sure is comforting to be able to afford a worry free retirement life and to occasionally splurge a little as well.