Tell me about the team
Stefan (Frank) Mueller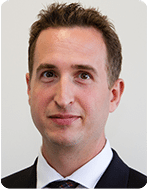 Can a true people person be a good numbers guy? If our new client services person, Frank, is any indication then yes, resoundingly so.
Frank has a Bachelor of Commerce degree from UBC and is in the process of becoming a mutual fund licensed assistant. He will be assisting Anthony, Terry and Odette and working on his Certified Financial Planner designation. 
He did his first year of his degree at Capilano College in North Vancouver (now known as Capilano University). At Capilano, he made Dean's List for both winter and spring terms that he attended.  As you can see, Frank is a smart guy!
Frank is not new to the financial services industry. As a Licensed Mortgage Agent at Trillium Mortgage in Toronto, Frank grasped the distinct spending behaviors of his clients and matched them to realistic budgets.
As a Personal Account Manager at FirstOntario Credit Union he had a broad view of the lending cycle and helped customers and agents alike achieve positive results.
About Frank's passion for his role…
"I love how each client brings a unique perspective on what they value in their present and future."
More facts about Frank…
His first love is baseball
His first love is hockey
His first love is video games
(Don't ask him to pick)
contact Frank today! email hidden; JavaScript is required