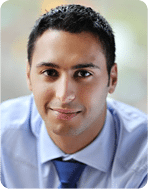 Anthony Sabti (BBA, CFP) is the senior financial planner at You First Financial. He has his business degree from Simon Fraser University, his Certified Financial Planner designation, and his insurance license with the Life Insurance Council of BC.
Anthony has extensive knowledge in the areas of portfolio construction, investment management, retirement planning, tax return preparation and planning, and insurance solutions. He works with a variety of clients including working professionals, self-employed or incorporated clients, and retirees.
Anthony is fluent in both English and French.
Anthony has a warm demeanour and a cool head. He is the kind of financial planner who catches a market's elaborate patterns and has the finesse to match its intricacies to the needs of the You First clients.
Outside of You First, Anthony likes to spend time with his wife Mitra and his two kids Julian and Sophie.
Contact Anthony today!