National Bank prepared the series of charts below on common investing myths and the realities of the market. The charts cover topics such as:
Market Timing in the Long Run
Reasons to sell
Average Returns
Equity Performance in the long run
Dollar Cost Averaging or Lump Sum?
Home Country Bias
Should Investors Fear Recessions
MARKET TIMING IN THE LONG RUN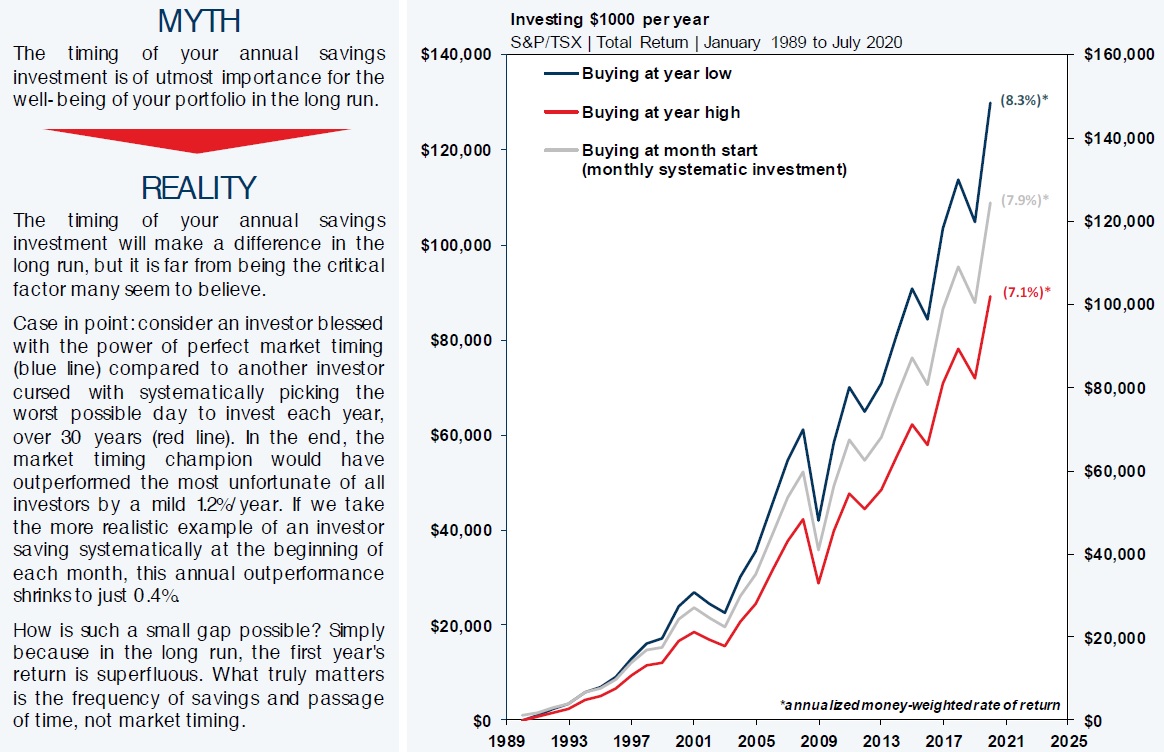 REASONS (NOT?) TO SELL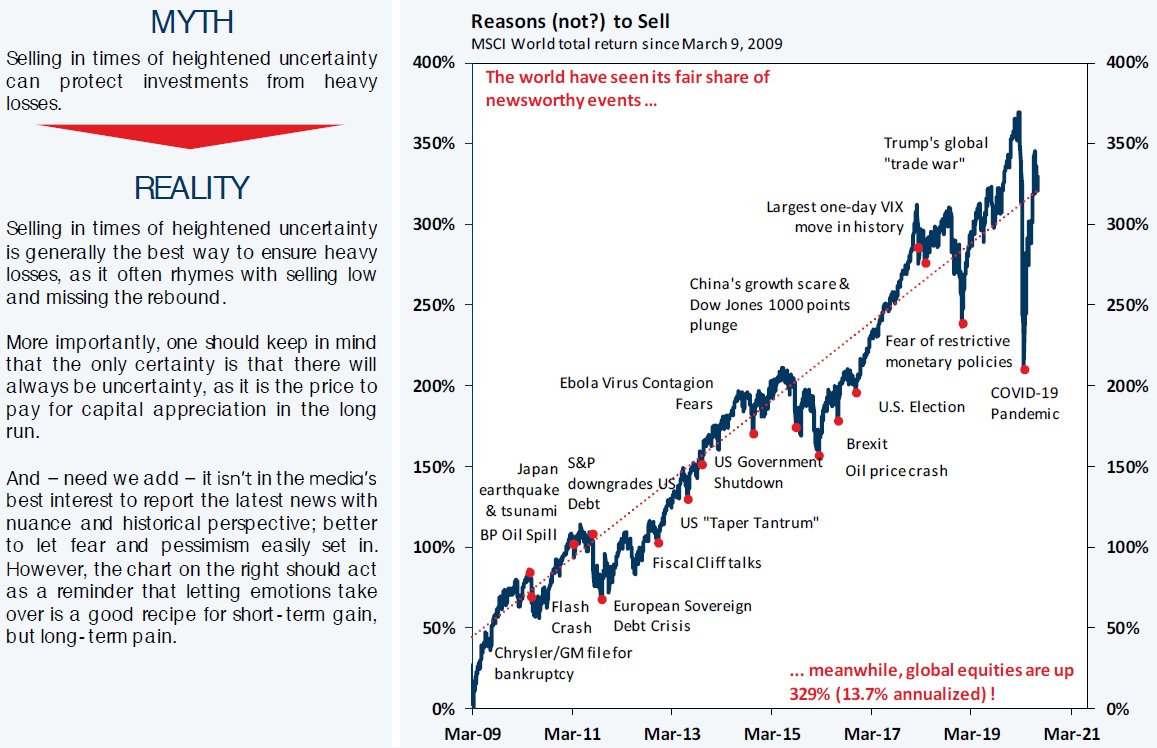 "AVERAGE" RETURNS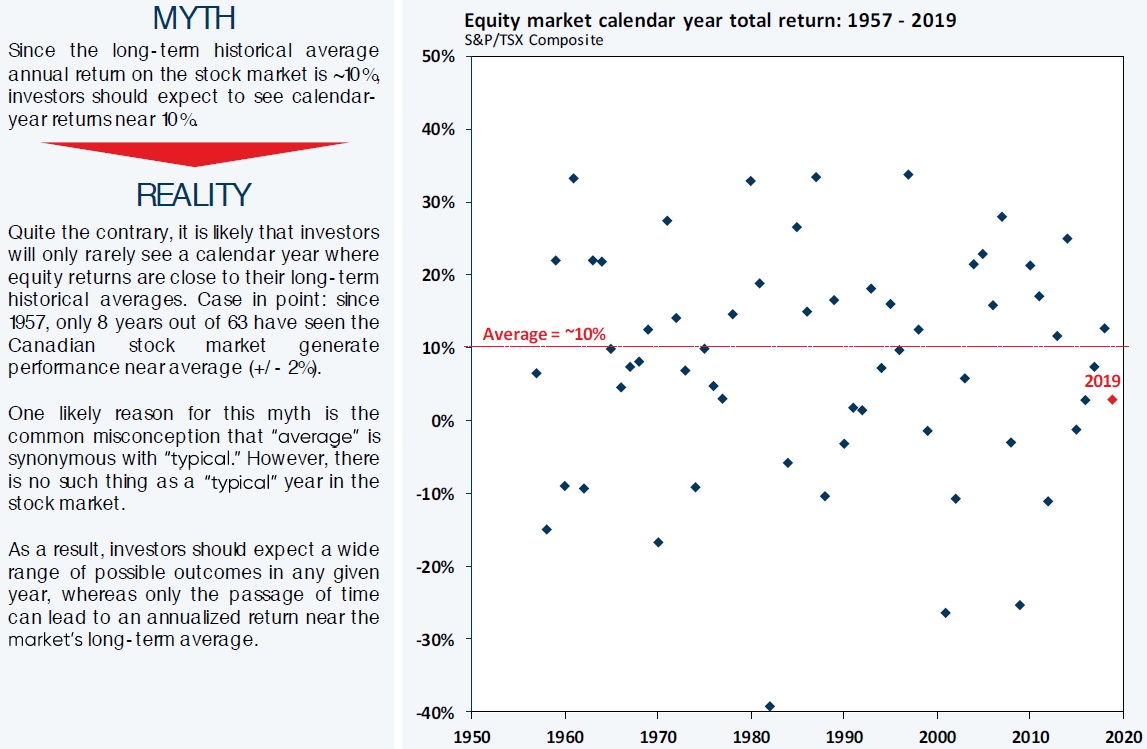 EQUITY PERFORMANCE IN THE LONG RUN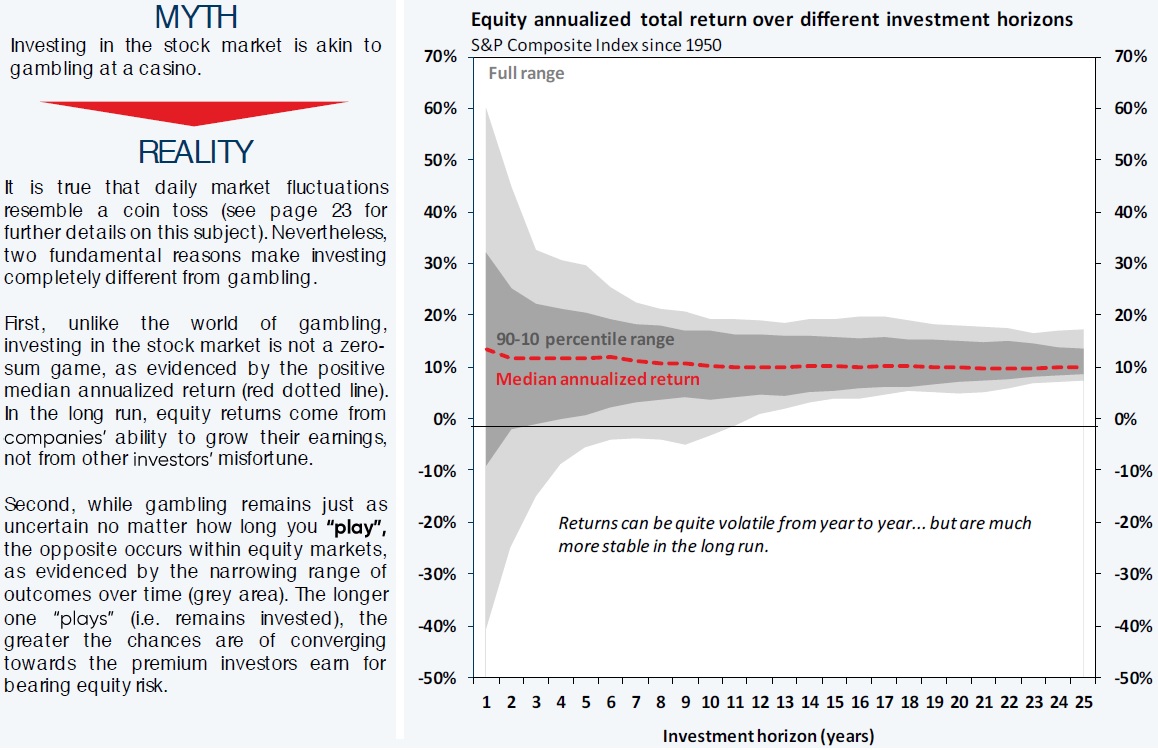 DOLLAR COST AVERAGING VERSUS LUMP SUM INVESTING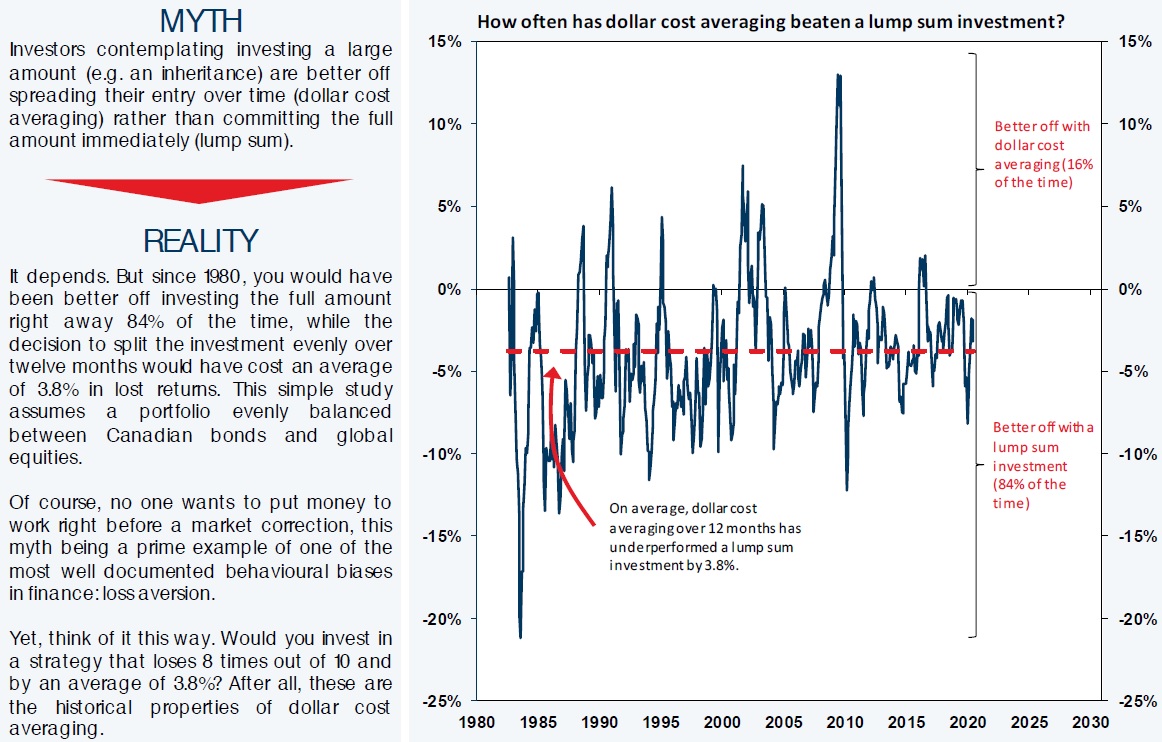 HOME COUNTRY BIAS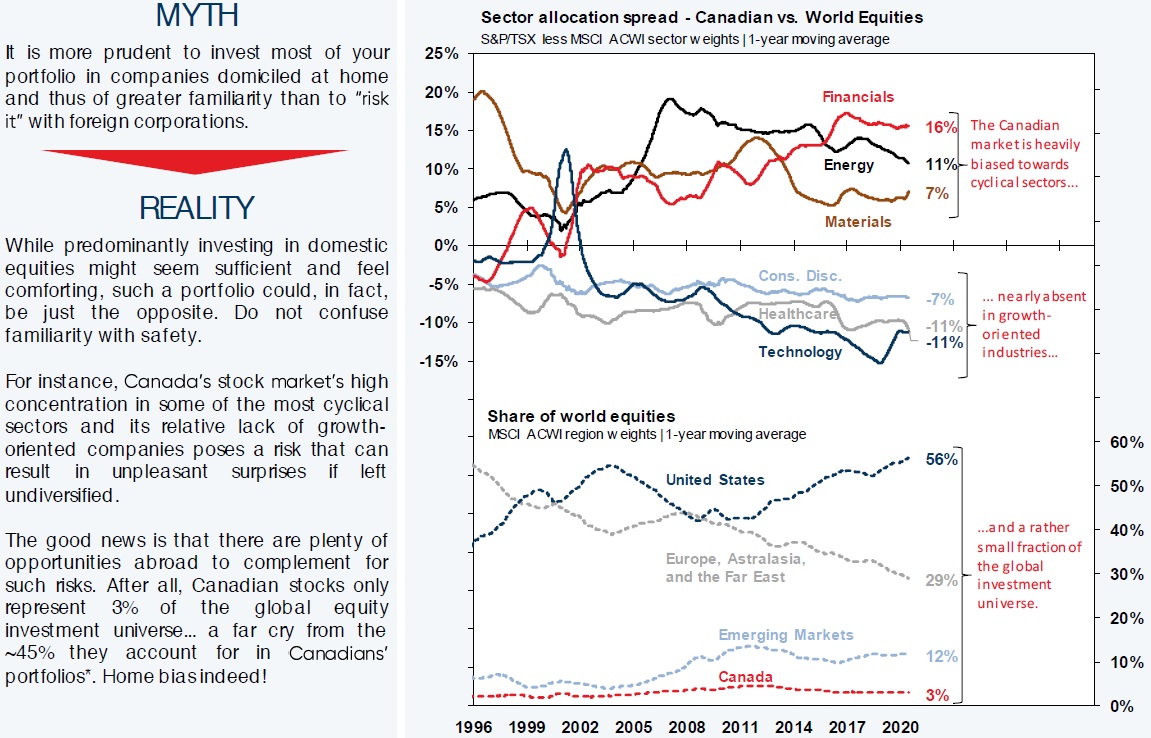 SHOULD INVESTORS FEAR RECESSIONS?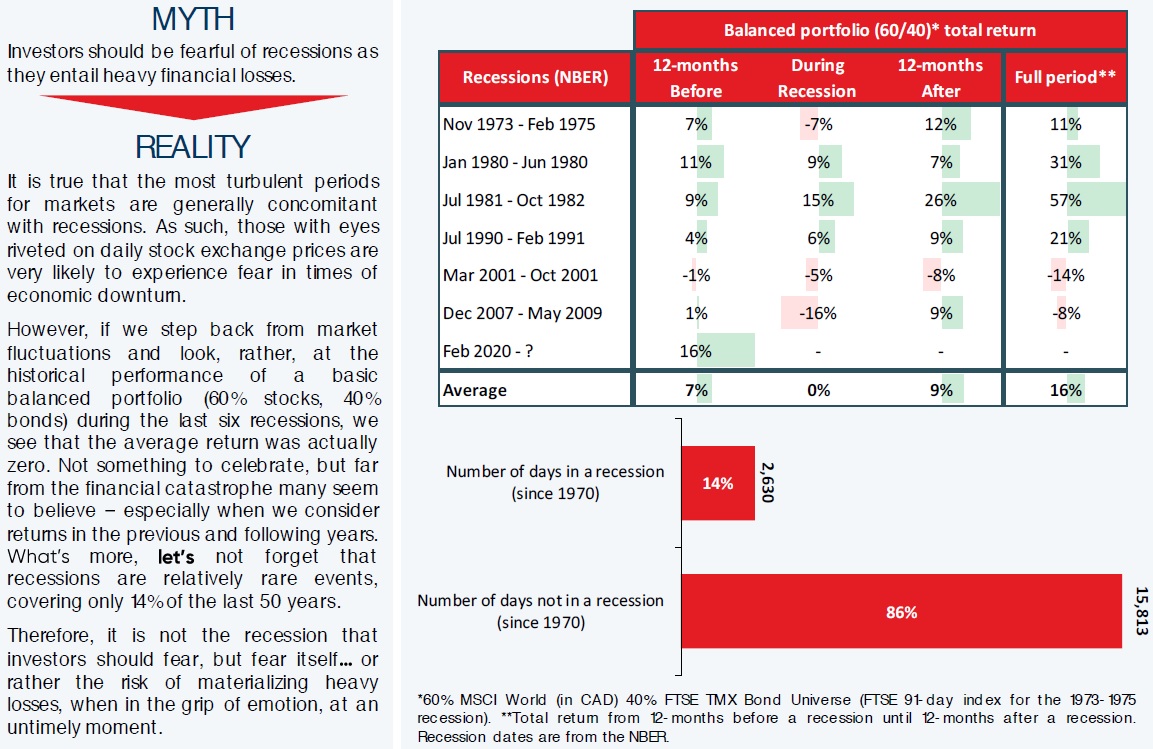 Source: National Bank