The Investia mobile app has continued to evolve since its launch in summer 2021. Recently, the app underwent a visual overhaul that has made it easier to navigate. Without question, the Investia mobile app is the easiest way to review your portfolio. Setting up the Investia mobile app is easy.

Downloading the Investia App: Step-By-Step
Ready to use the new app? Simply follow these steps:
1. Register on the Wealthview Client Portal
If you already have registered on the portal, go to Step 2.
Need to recover your access code and/or password? The login page has password and username recovery links.
2. Go to your device's official online store (Android or Apple). This online store comes with your smartphone or tablet and can be easily accessed from your home screen.
3. Look for the Investia app. The logo looks like this:


4. Download the app.
5. Enter your Wealthview Client Portal login information (access code and password).
6. Once your app has been installed on your device, simply click on the icon to open it.

Navigating the Investia Mobile App
Once you open the app, you will be taken to the overview screen: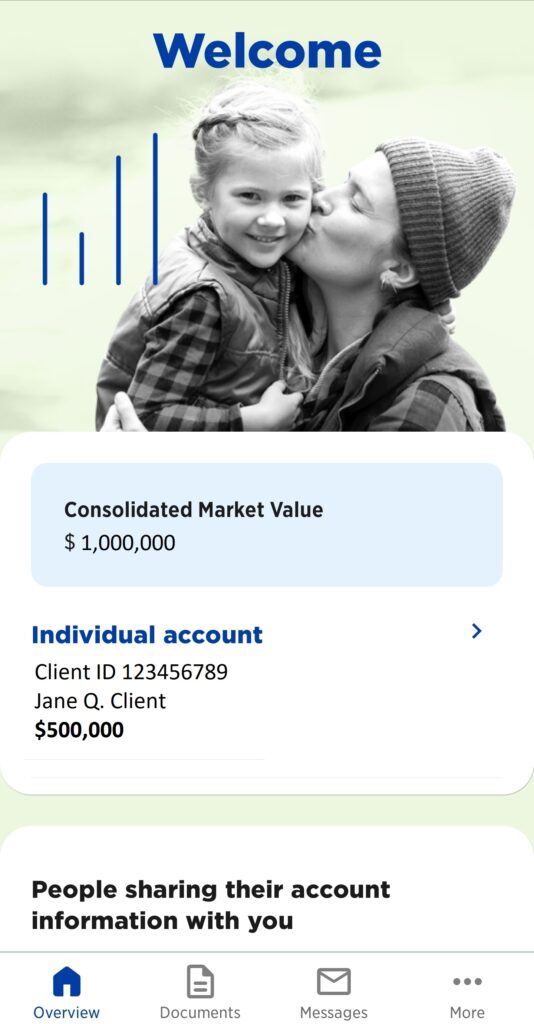 If you have linked your account with a partner/spouse's account, you'll see the total market value in the light blue "consolidated market value" section at top. Your individual details (client ID, name on file, individual market value) are just below the consolidated market value. You can view your holdings by tapping the "Individual account" link. From there, you can drill down through each of your accounts for market values, holdings, returns, etc.
By scrolling down, you can see any people sharing their account with you.
In the "Documents" section, you can also view statements, trade confirmations, fund facts, etc that have been sent to you electronically: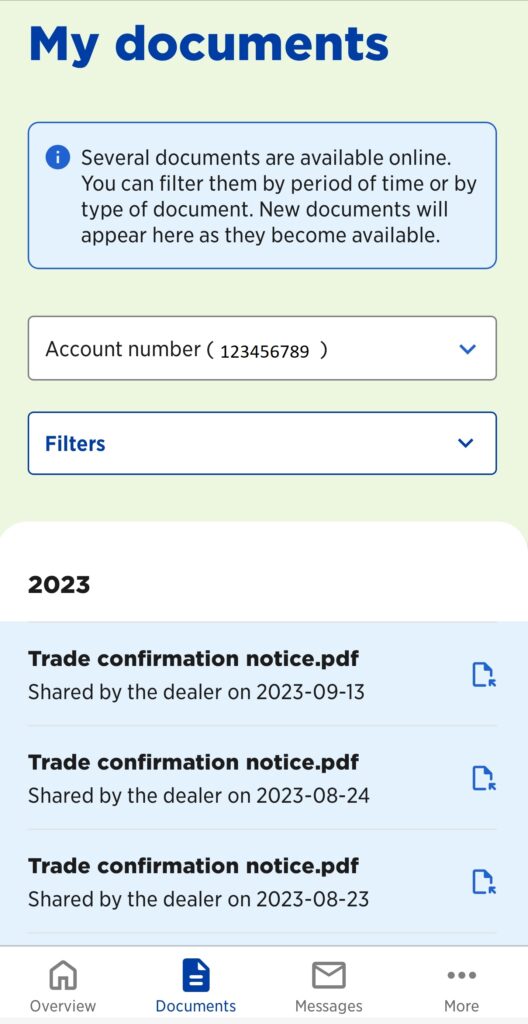 Over time, you will be able to view documents as far as 7 years old via the documents section. Presently, you will be able to view documents dating back to January 2022.
Another great feature is the "Messages" section. Here, you can upload documents of up to 50MB, with optionally added commentary, and this will be securely sent directly to your advisor: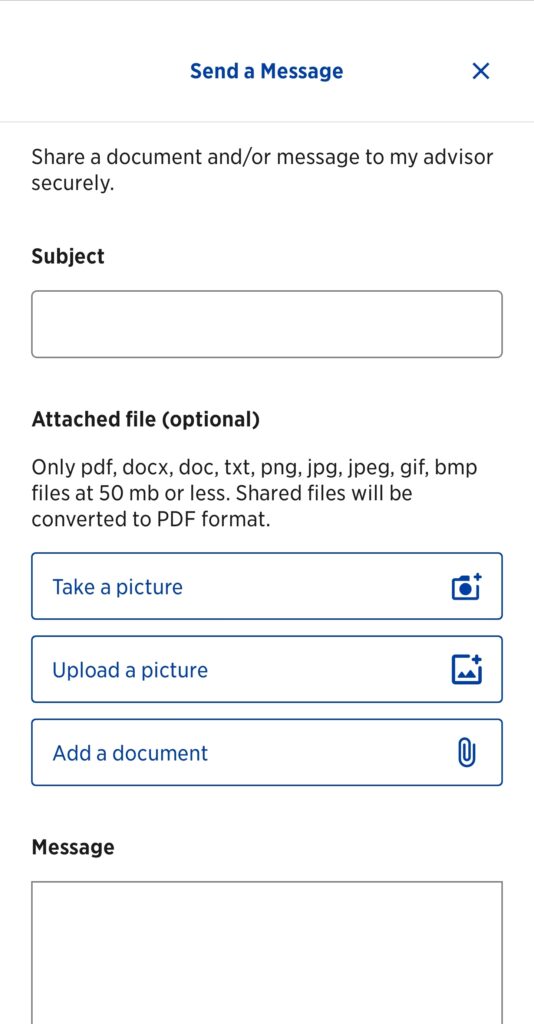 Finally, tapping the "More" section at bottom right of the app will allow you to view your settings, contact technical support, access a host of financial calculators, as well as viewing the privacy & terms of use sections.
Let us know if you have any questions about the newly improved Investia mobile app.